Interview with Nicolas François
Recently we had the great opportunity to talk with the former Louis Vuitton product designer, Nicolas François. It's really nice to show more about the product design area, as we mostly talk about graphic design, web design and digital art here on Abduzeedo. So I hope you guys enjoy this interview and get inspired by it.
You can see more from Nicolas on the following links:
Behance
Facebook
1) First of all I would like to thank you for doing this interview, it's an honor for us to present more about you to our readers. I would like to start asking you about when your interest for product design and fashion?
As far as I can remember I have always been interested in product design.
Since I am a little boy I have always wanted to modify products, to create toys or pieces of furniture, to make them better, nicer or more adapted to the use I had. I remember this miniature car I played with when I was 4 or 5. I have changed its color almost ten times using paint sprays. I have grown with a pen in my hand. I couldn't prevent myself from drawing everywhere even in classrooms. Drawing kept me focus on what the teacher said. I have found recently some old school books covered with drawings!
My father was a brilliant engineer and I was getting good grades. That is why, nobody including me, would have considered my skills as something else than a pleasant activity for weekends and free times :). And then, one day I discovered in a book that some people could spend their life reconsidering everyday's products, creating new exciting functional objects, drawing all day long and have the feeling to change the world around 😉
I was fascinated by their ability to communicate strong ideas through quick sketches and nice renderings, I decided to become a product designer!
My interest for fashion came later in design school, I discovered that fashion was a sensitive, detail-orientated, and material-freak field of creation that would fit my skills and my interest for innovation. I quickly learnt that fashion is an extraordinary world where many things can be experimented within strong rules and quality requirements. This world also needs to be curious, people-oriented and, in a certain way, needs to understand how our times and habits are evolving more than simply applying basic trends.
Finally, this is this intellectual aspect of fashion and product design that I enjoy the most!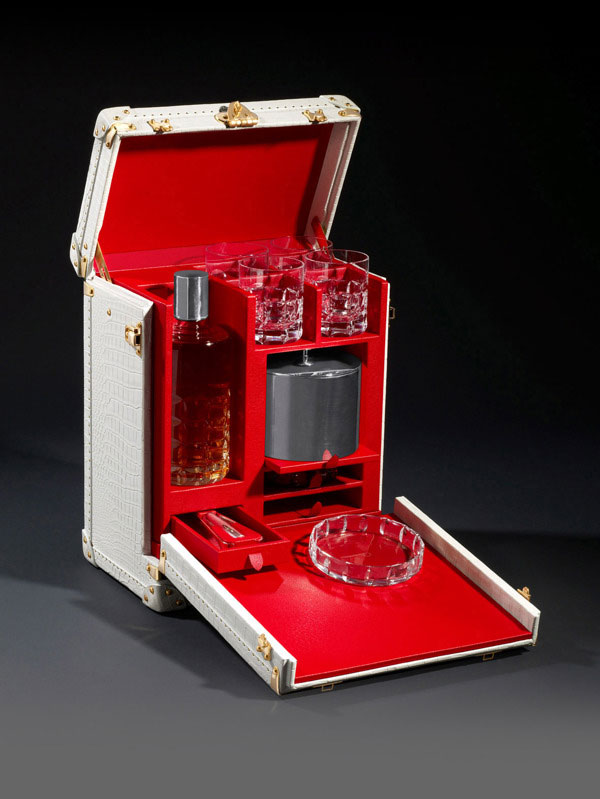 2) Which designers do you use as reference?
For fashion I am in love with the work of Yohji Yamamoto. He considers each look as a global product that needs to be designed. He manipulates materials and uses their technical properties more than anyone. Everything he designs is not only visual but functional and deeply refers to Japanese culture, I am fascinated by the strong power of his designs! I like this spirit of product design applied to fashion.
I also had the chance to work briefly under the artistic direction of Paul Helbers for the Louis Vuitton's men fashion show. He made me realize that fashion was not only a community of crazy egocentric artists! He has a strong technical knowledge and a clear vision of what the collection must be, it is really easy to work with him as he understands how product design can bring some value to a fashion show, I have never met anyone in fashion with such an organized and precise state of mind.
I do not really have a reference for product design. I am happy to note that the consideration for designers has changed for the past 10 years. all brands have understood the importance of design to make each product a success that is why I am more inspired by everyday's products.
Look how Apple has changed our habits throughout product design!
Look how Audi or Mercedes car designs can change our brand vision!
Look how Louis Vuitton's designs have made LV one of the world's most desirable brand!
Look how the last Celine bag has become one of the most popular "it bag" of all times!
I keep on being fascinated by the way product design and graphic design can change consumer's perception of a brand!
3) Describe us a bit about your creative process while creating.
First of all, I try to get familiar with the brand I am working on and its customers, if the brand has already some products on the market, I will find some shops and see how the products really are, how they are displayed, who is going to buy them etc…If it is a new brand without any products I will ask for lots of pictures, moodboards, core values that could help me getting into their universe and understand what is the message and who is the target.
For instance, I am currently working on the brand identity for a farm-produce company and a medical clinic. The best thing to do is to go visit their facilities. That is definitely my favorite way to find out about the environment of my clients and their expectations. Internet researches won't do this for you.
Then, there is a large documentation phase starting with some benchmarks:
– Who are the competitors ? Why are they stronger or weaker?
– What products are made in the same spirit?
– What are the actual trends in the field I am working on?
You can find many sources but magazines are still really instructive!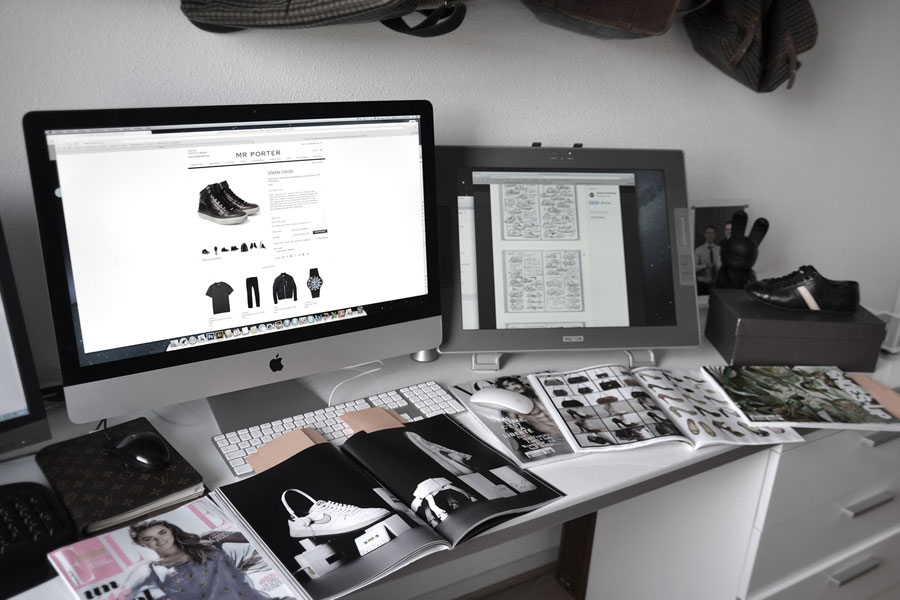 Then, I create a document that puts all my researches in a nutshell and send my analysis to the client. The idea is for him to validate what inspiration/environment the brand or the product should have. This document can be a pdf with many pages, some moodboards or material selection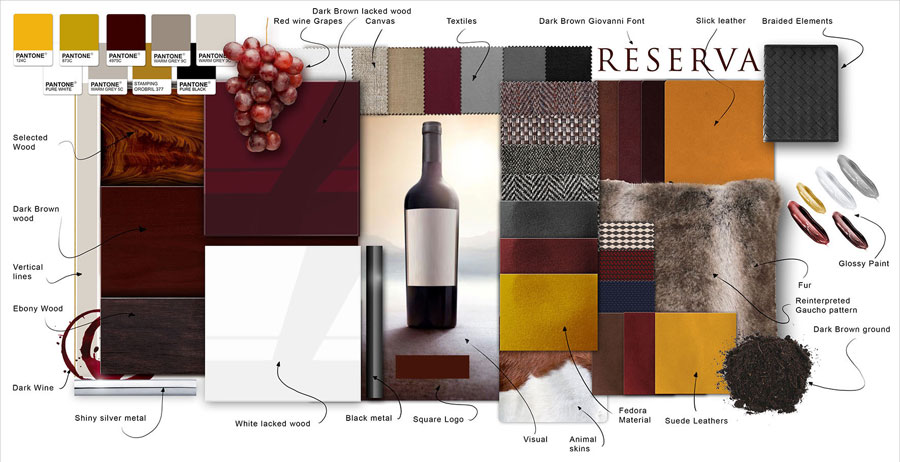 After this marketing debrief, I start doing some quick hand sketches to have a first feedback from the client and explore different looks, function, materials etc…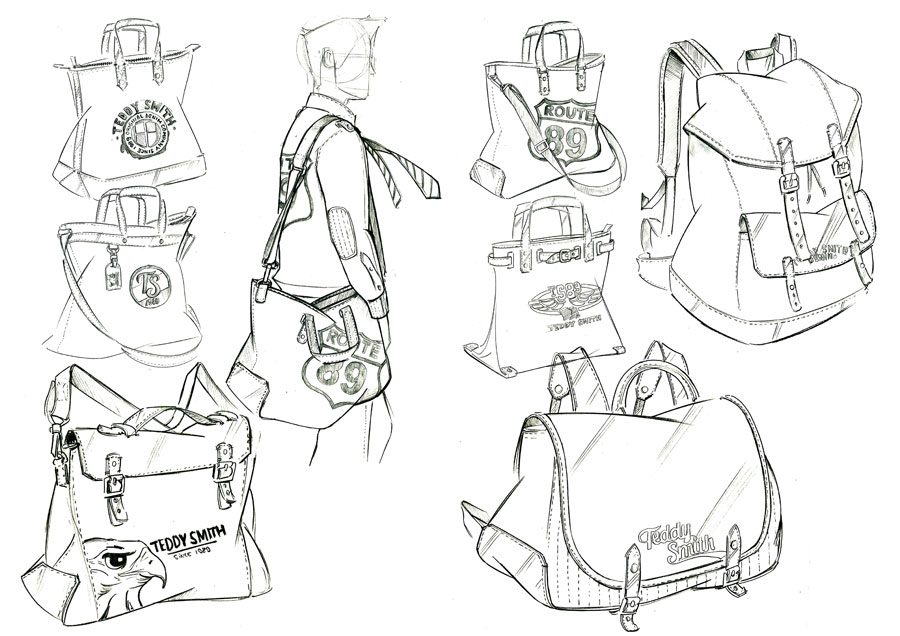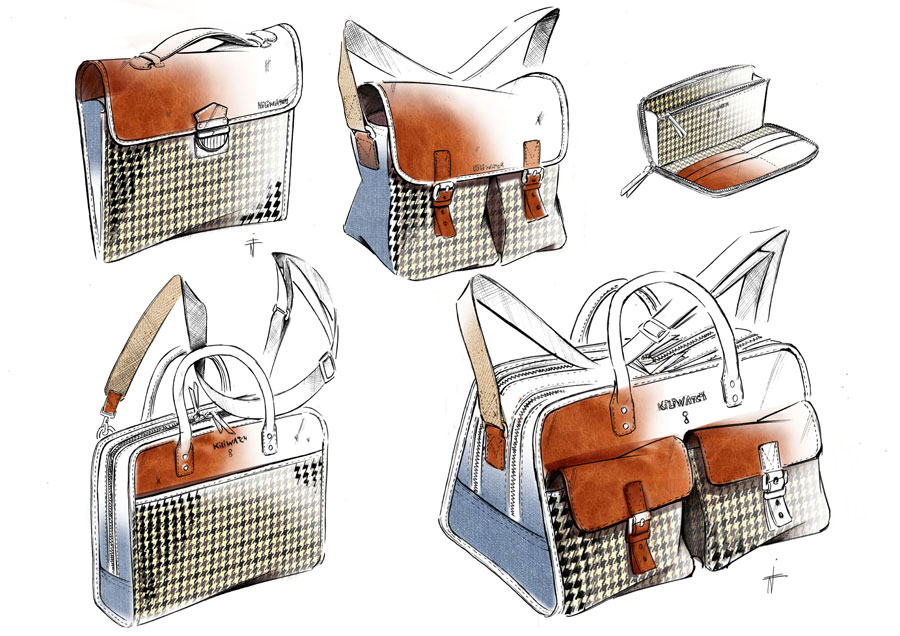 We both make a selection of interesting items and I turn the selected product into realistic and seductive sketches for their internal presentation. That is a good way to validate some details before the industrial phase and to make your product understandable for everyone.
I try to adapt the software I use to the product I am working on. From hand drawings/photoshop renders for fashion items to 3D renderings for industrial products.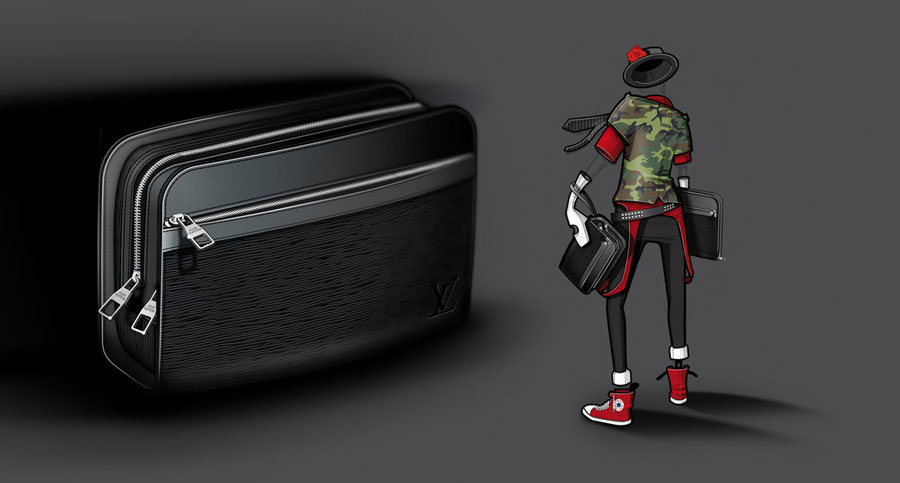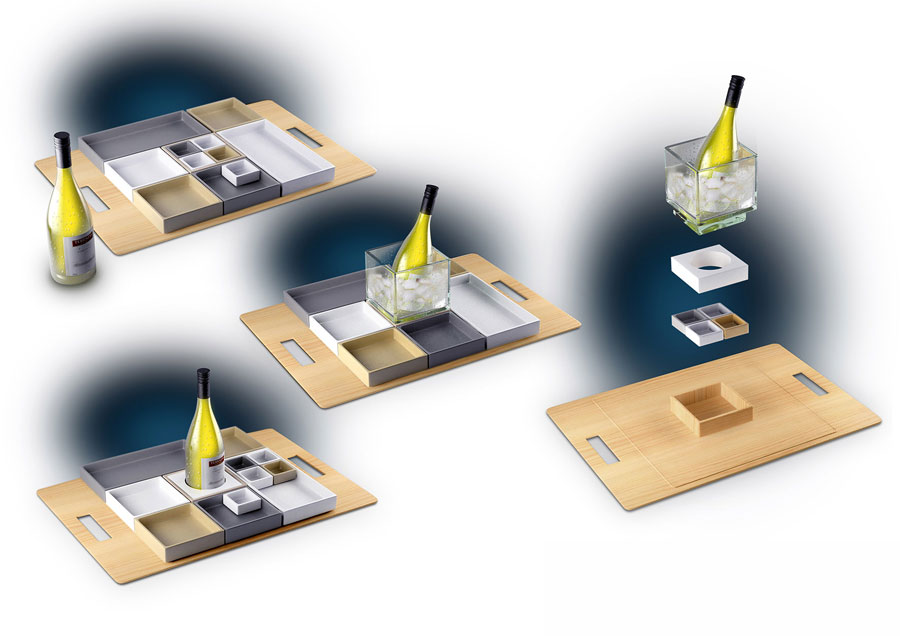 …and then we can start the industrial phase, but this is another story!
4) What's would you consider the best moment on you career till now? Please share with us more about your path.
As many designers I started with some internship in design Agencies. I had the chance to meet and work with the designer Alnoor Mitha where I learnt a lot about luxury and creative processes. The year after I started an internship in Louis Vuitton as a design assistant, I was very young and a product designer, not a fashion designer. Nobody believed that I would get a permanent job in this company with such a background. But I worked a lot, learnt so much about creation, design and high-end fashion that finally, artistic director Nicholas Knightley offered me a job.
That was definitely the best moment in my career. Not only because it was Louis Vuitton, one of the most prestigious company in the world, but because it rewarded such a dedication to my work. That was also the demonstration that passion into creation will always be rewarded.
I have worked 7 years at LV. I evolved from design assistant to senior designer working on many different projects, from bags to pen. I have also managed the special order department where I have created the most exciting pieces of design ever!
As a creative person you need to change your work environment quite often to keep on being inspired. I got a great opportunity within the fashion brand TeddySmith where I created the luggage and accessories department, that was an amazing adventure and I realized that I could provide my luxury market skills and knowledge of leather goods craftsmanship to many brands.
That is how I decided to become a freelance designer.
5) How do you describe your daily routine?
I wake up at 7 and have a quick breakfast. I spend about one hour from 8 to 9 at the gym. As a freelance designer you spend a lot of time at your office, that is why you need some time to take care of your mind and body.
Then I deal with administrative tasks. I answer to emails, take appointments, send invoices, make quotations etc…this is quite a huge part of being a freelance designer. I have a Whiteboard with all the current projects and deadlines and check what should be "today's topic". Of course I have in mind all my projects and what I have to do but to see things written is a good way to organize yourself and be efficient.
Then it really depends on what you are working on and on what stage you are. I can spend hours and hours creating and drawing. Sometimes, I just need to go out and see people walking in the street to get some details and inspiration.
I try not to finish too late as you get slower and less creative during the night. Moreover you need to give yourself some limits and have a social life, but working late is part of the job and you often find the right idea after midnight.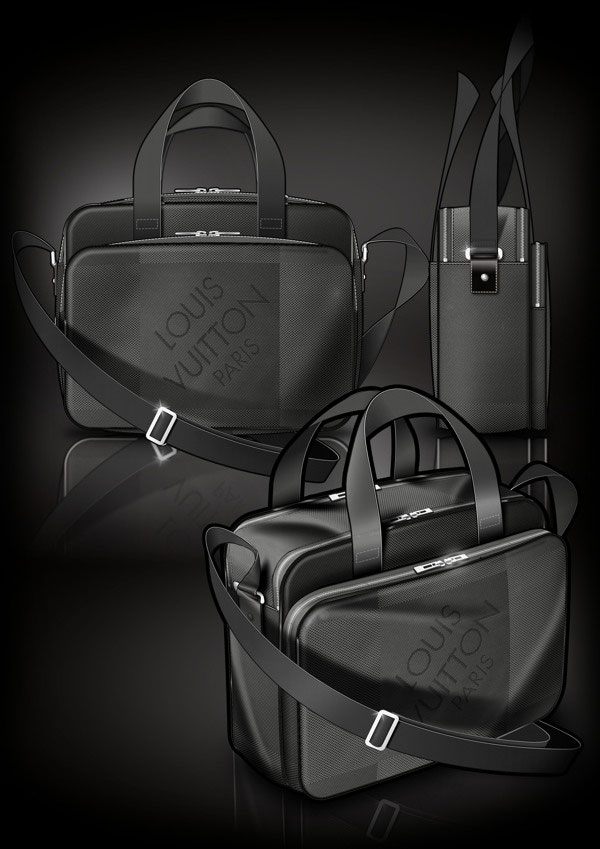 6) What is your favorite project till this date? Why?
Ah ah ! I could mention so many interesting projects. I am currently working on a smartphone application that could change a lot the way we interact with each other and organize events.
I am also designing some products for a new english luxury brand. That is really challenging to create a brand from nothing. I have also designed some luggages with LV for a car created by the Japanese brand Nissan. It was really exciting to work with people from another culture.
But the best project was the Luggage Kart I designed for the Louis Vuitton men's fashion show. I had 2 weeks to design and manage the development of this product. As you know, you have to be ready for the show, it can't wait! I worked nights and days to get 3 prototypes in due time, I was fully responsible for this project and I couldn't fail. Just before the show a model broke one of the prototype during the training, I had to decide if we take the risk to show the product in front of the whole world press and the most important fashion people. I decided to let the 2 last karts participate to the show and everything was a success, but that was the most stressful moment in my entire life.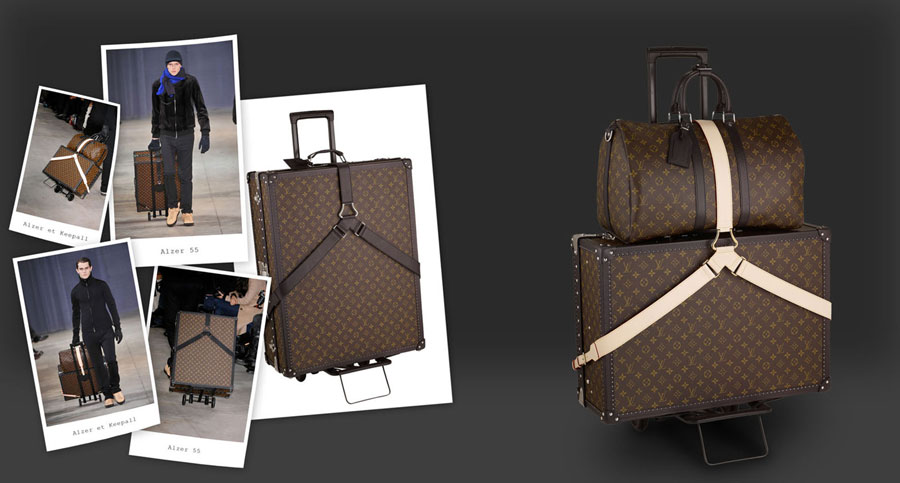 7) Tell us five lessons you believe are really important for every designer.
– Inspiration trips you must do
– "Details make difference" your motto will be
– In every project some fun you will find
– Not only design magazines you will read
– Out of your office you should go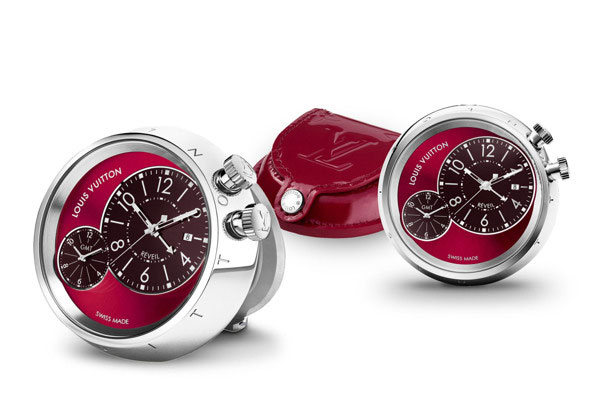 8) Tell us five websites that you like to visit.
– www.trendsnow.net
– www.wgsn.com
– www.behance.com
– www.howdesign.com
– www.lemonde.fr
9) Thanks again for your time, please leave a final message for the ones who are starting out on this kind of business.
Thank you and please forgive my English.
I just have one last thing to say : Have fun and keep on watching the world with the passionate eyes you had when you started your design school!
Content Disclaimer 
This Content is Generated from RSS Feeds, if your content is featured and you would like to be removed, please 
Contact Us
With your website address and name of site you wish to be removed from.
Note:
You can control what content is distributed in your RSS Feed by using your Website Editor.
If you are looking to make money from running your own business at home, visit the links below.
Computers and Software Buyers Guide
Compare Computers and Laptops
Mobile Phones Buyers Guide
Compare Mobile Phones
Game Console Buying Guide
Compare Game Consoles
Tech Shop Offers